Section
Drop element here!
BRIGHTR® COPPER PILLOW PROTECTOR
Repel bacteria and keep your new pillow fresher for longer.
£19.90
BRIGHTR® COPPER EUCALYPTUS PILLOWCASE
Wake up brighter with anti-bacterial copper pillowcase.
£29.90
Slept really well with my new pillow. Comfortable and very good quality. Neck feels so much better now. Really pleased with my pillow good value too as you can't put a price on a good nights sleep thank you so much
Caroline P.
Read more reviews
Why choose Brightr® Nox adjustable pillow?

No more tossing and turning, or folding your pillow to get the right volume, firmness and height. Whether you're a side, back or stomach sleeper – this pillow will be perfect for you. With our IQillow™ 3 layer pillow design, you can customise pillow height and softness and create pillow that fits your sleeping position and your body.

designed for side, back and front sleepers

It's essential to sleep on a pillow that provides the right support so you can get a good night's sleep. Doctors recommend to use sleep pillows that are suitable for your sleep position and body. The 3 layer adjustable design will adapt to you no matter if you are a side, back or front sleeper.

adjustable Medium to soft feel
The 3 adjustable pillow layers can be removed creating different softness and comfort levels. Use all 3 layers for medium firm feel, two layers for medium soft feel and one layer for soft pillow feel.
from high to low pillow loft
Sleep experts say that if your pillow is too high or too low, it can cause a strain on your neck and the pain makes it nearly impossible to sleep. Therefore you can adjust your pillow height from high to low with our signature 3 layer design.

Create your tailor made pillow
Simply choose the number of IQillow™ layers you need to create the best support for you. Feel free to take them out, mix and match to find the perfect pillow height & softness.
Friendly Fibres
Brightr® Sleep Nox adjustable pillows are made from 100% super fine fibres that give the comfort and feel of luxury down pillows. They're made from regenerated plastic bottles that are spun into new, high-quality yarn to deliver a lush, super soft feel, yet durable performance with a low impact on the environment. Choosing our pillows mean you're helping to reduce waste and carbon emissions by approx 30%; that should help you sleep even better at night.
SOFT AS DOWN
The alternative Refinex™ down filling is so soft and luxurious, it feels like sleeping on the most luxurious feather and down pillow. It's also hypo-allergenic pillow and it is dust-mite free, making it the best anti-allergy pillow.
COOL & BREATHABLE
The superfine fibres weaved in large air pockets are supremely breathable allowing hot air to escape which helps you fall asleep faster and enjoy a deeper, cooler sleep.
CRUELTY FREE
No animals were harmed in the making of the Brightr® Sleep Nox adjustable pillow. Our friendly pillows are lovingly made and cruelty free.

The copper pillow benefits
Pillows can become the perfect breeding ground for bacteria, allergens and dust mites. Imagine laying your head on a pillow filled with moisture from your body (sweat and drool), dead skin cells, dirt and oils from your skin and hair every day, this can easily cause breakouts, skin irritations and cause allergies. Copper anti-bacterial properties has been known for centuries, and has been proven to fight bacteria, viruses and allergens. Therefore our Brightr® Nox pillow cover has premium copper fibres woven into the cover - making it a 100% hypo allergenic pillow which is gentle on your skin. Copper benefits also have beneficial effect on skin & hair, helping you get a rejuvenating night's sleep.
SHOP NOW
naturally hypo-allergenic
Copper has been clinically proven to kill viruses, bacteria and fungi. Now you can bring more hygienic sleep into your bedroom with Brightr® Sleep Nox copper infused pillow and enjoy allergy free, refreshing night's sleep.
IT WILL NOT WASH OFF
To ensure maximum efficiency of the rejuvenating, anti-odour and anti-bacterial powers of copper, we weaved them into the Brightr® Sleep Nox pillow cover instead of spraying fabrics with copper ions, so it'll not wash off.

skin & HAIR friendly
Skin & hair benefits of copper in Brightr® Sleep Nox copper pillow cover will help you wake up with cleaner skin, therefore reducing puffy eyes, acne, and skin irritations caused by long-term allergen and bacterial exposure.

Sustainable Dreams
We take our commitment to the environment very seriously, and we try to design every element of the pillow to leave less impact on the environment. Our pillows come tightly rolled in eco-friendly boxes, which save CO2 emissions on delivery. We use fabrics and fibre fillings, which are made from re-generated plastic bottles, converting plastic waste into luxurious, soft pillow covers. We are also committed to using less plastic, as our pillows come in plastic free packaging.
FIND OUT MORE
25 plastic bottles upcycled
We use fabrics and fibers made from regenerated plastic bottles to make our soft, dreamy pillows.

ECO-FRIENDLY packaging
The circular eco-design of our boxes saves valuable space in transit, and therefore lowers emissions. We also use biodegradable recycled paper made from 100% recycled pulp in our boxes which we encourage our customers to re-use and recycle in order to expand its lifespan.
Second life
All returned pillows are given to charities, animal shelters or are sent to a fabric recycling programme which recycles them into new fabrics.


TRY IT FOR 30 NIGHTS
30 Nights Comfort Guarantee

We're so sure you'll love your new Brightr® Nox adjustable pillow that we offer a 30 night's money back guarantee. Try it for at least 14 nights to give your body and the pillow time to adapt to each other. After that, if you don't love it just let us know and we'll give you a refund.
Shop now
SHARE YOUR #BRIGHTRSLEEP MOMENT

Customer Reviews
98
reviewers would recommend this product
Write a Review
01/17/2022
D S.

United Kingdom
Love it!
I recently learned I have a goose down allergy and was very pleased to find this pillow online. I have been using it for a month and absolutely love it!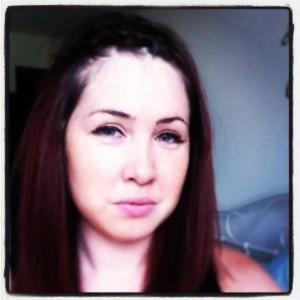 LP
01/13/2022
Laura P.

United Kingdom
Amazing night sleep
My husband despairs of the amount of pillows in our house - I buy one that's supposed to help me sleep, it does for a few weeks and then it goes lumpy and I'm back to tossing and turning. I LOVE this pillow. I've slept so much better since I've had it and I love how if it gets a bit flat I can take the layers out, puff them up and reassemble. Highly recommend
01/08/2022
Lorraine S.

United Kingdom
Fantastic!
My son in law used my daughters when she was away at work, asked for one of his own for Christmas! It arrived in an extremely well presented package and so promptly. Highly recommended product and company
10/01/2021
Christine C.

United Kingdom
Love these pillows
Sooo comfortable. I've been searching for a pillow like this for years.
09/15/2021
Shan M.

United Kingdom
Love my new pillow
Fantastic pillow, so comfortable - it really iis like sleeping on a cloud. I like a relatively soft pillow but with some support and with all layers inside it is perfect. May not suit those preferring a firmer pillow.
30 nightS sleep trial
We're confident you will love our adjustable pillows from the first night- but just to be sure, we give you up to 30 nights to sleep on them. If you're not getting the best nights sleep, send us a message and we'll refund you the full purchase price of the pillow, no questions asked.
Free shipping on orders over £39
We'll deliver your pillow in the UK with free 2-4 day standard shipping for all orders over £39.
PERFECT FIT PROMISE
If your Brightr® adjustable pillow doesn't give you 100% perfect support, allow us to correct that. We will send you FREE extra pillow layers, to make you truly comfortable. Just send us a message.